.

Time, money, love, dedication, a thousand big decisions, and a hundred-thousand little ones: of which, a home is made. This one is ours, and we welcome you to join us.

Reception



When you first enter you'll be greeted by pristine tile, calming neutral shades, and ambient lighting coming from every corner and wall in the building. Artwork lines the walls depicting modern and classic Ferraris and Maseratis, along with their racing counterparts, contemporary and historic. By now, you're aware this is something special.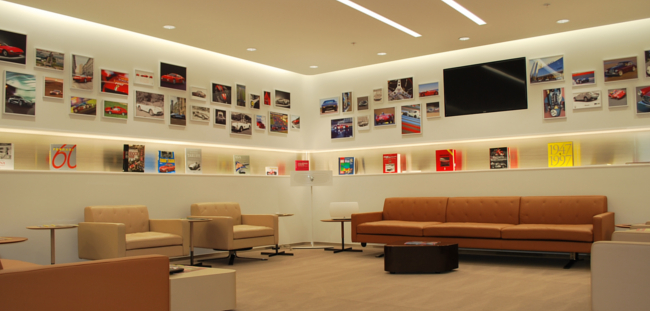 Lounge



Straight back is a comfortable nook where you can peruse our Ferrari and Maserati library of all the best works penned in devotion to these brands. As the name of the room suggests, lounge in your choice of generous seating. Fix yourself a coffee or grab a water before you watch a Formula 1 race on replay. This space is where you go to relax.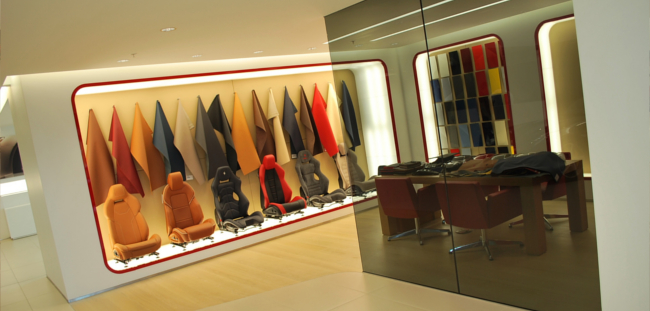 Ferrari Configurator



Around the corner, this room is devoted to building your dream, as literally as such a thing is possible. Inside, a large touch sensitive screen allows you to immediately configure your next Ferrari to your exact specifications in 360 virtual degrees. For those that have a flair for the senses, samples of every paint, leather, and textile option are right at hand. And the actual seats, wheels, brake calipers, and accessories that are available are also there in the proverbial flesh.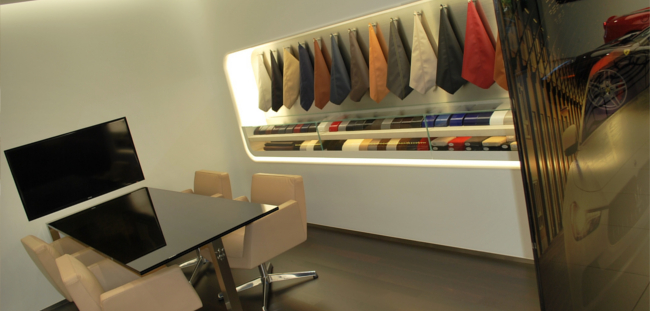 Maserati Configurator



With the exact same purpose as the Ferrari Configurator room, the Maserati analog also features a large touch sensitive screen to build and customize your next Maserati in real time. Paint, leather, and textile samples line the walls and leave no room for guess work. The Maserati you order, is the Maserati you will receive.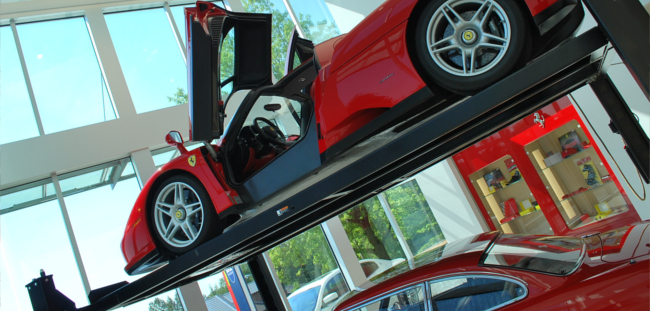 Jewel Box



The most prominent feature of the exterior of the building is even more so on the inside. And they are jewels, if only of the automotive variety. 30 foot tall glass walls house two vehicles, two works of Italian engineering art. On occasion, we will feature one or more of Ron Tonkin's personal collection in here. This space is not to be missed, which nearly goes without saying because it is impossible to ignore.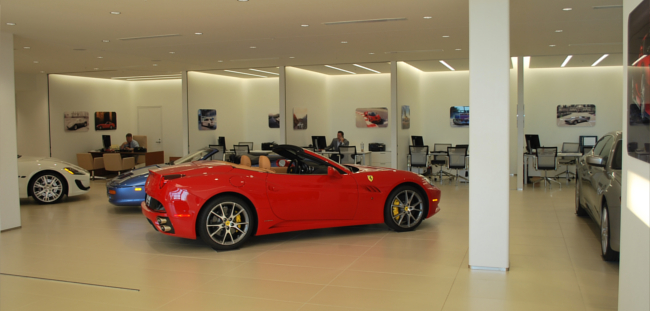 Sales & Finance



In the literal center of our home is the figurative heart and soul. Our sales team explores the logistics of making your dream a reality. Nowhere else besides here could the most dreaded part of taking ownership of a vehicle, be so much fun. Every single member of our sales team has been doing this their entire adult lives, and our Ferrari and Maserati sales managers have been doing it exclusively with us and only us.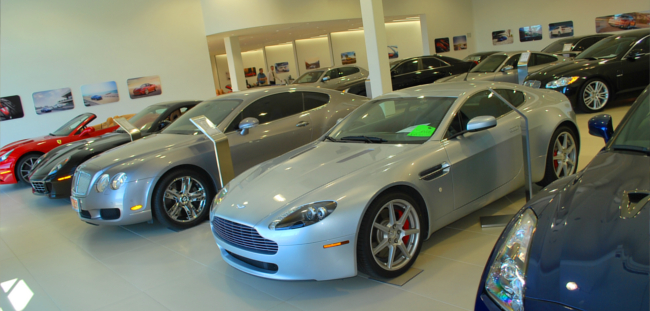 Showroom



We don't just sell Ferrari and Maserati. True to Ron Tonkin's love for all cars, regardless of price or prestige, we sell a collection of immaculate pre-owned luxury and enthusiast vehicles. If it is cool, we have it, had it, or can get it. Wander out here if you have an inkling for a new toy.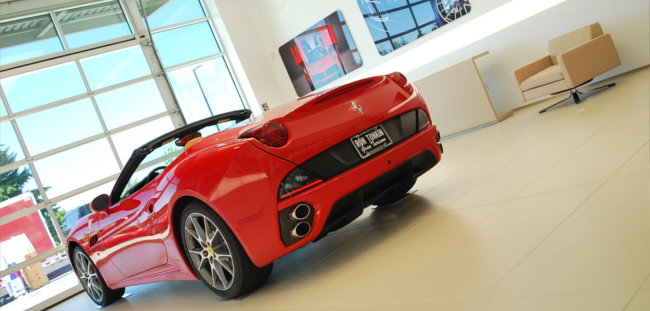 Delivery

This is the end of the beginning, as it were. You've configured your dream. We crossed the 'T's and dotted the 'I's for you. Italian craftsmen and craftswomen built it by hand. It made its journey across the Atlantic safe and sound. We received it. Our service department made sure every detail was perfect. And now it is ready to go from our home to yours. The person that helped you all along the process will be there for you to educate you on anything you want to know about your new car. There is no fixed time for this, it takes as long as you'd like. Friends and family are welcome to join in the frivolity. It's been well earned. Enjoy.
.






Our New Home

Service Mastered

Building Our Dream

Our History in Pictures

Ferrari Range

Maserati Range

.